Customer Care
You can send us any question by mail, call us or send it to us through the contact form.
More information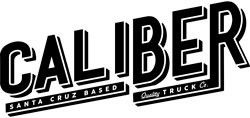 Caliber Trucks Co. nos sorprende con un rediseño de sus famosos ejes que tanto triunfan entre los riders: los ejes Caliber II. La marca ha estudiado al máximo las especificaciones que tanto gustaban en sus primeros ejes y los pequeños detalles que se podían pulir. El resultado: un eje con las justas modificaciones, para que sea similar al primero pero con las máximas prestaciones posibles.
NOVEDADES
– Rediseño del "asiento" del bushing, incrementando el rebote y la capacidad de respuesta.
– Cambio en el "asiento" del pivot cup para un ajuste mejor.
– 40% más fuertes y resistentes a impactos.
– Base reforzada.
PRECIO POR UNIDAD
Product Details
Width

10" (184mm)

Angle

44º

Bushing

Blood Orange Bushings (89a)